The foundation of building a great physique comes down to gaining SIZE and STRENGTH. And as we move into the winter months this is a great time to focus on packing on lean muscular bodyweight while bringing up any stubborn muscle groups.
If your goal is to get bigger and stronger, than I have some Cyber Monday Deals that you'll definitely want to check out.
Until Mid-night Monday November 27th you can save up to 75% off my best high performance muscle building programs!
This is as low as these programs will ever go. So, if you've been thinking about giving any of them a try for yourself, now is the best time to do so…
---

Heavy Grips Hand Grippers
Build A Strong Crushing Grip & Muscular Forearms…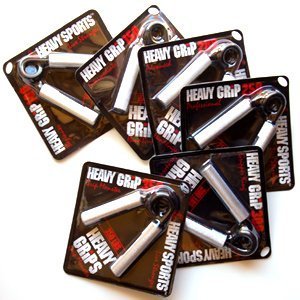 The Heavy Grips come in 100, 150, 200, 250, 300, and 350 pound strength grippers. This way you can train your grip in a progressive fashion and build REAL hand strength!


Regular Price:

$19.95 per gripper


Black Friday Price:

$10 per gripper*


(Up To 50% Discount On Package Deals!)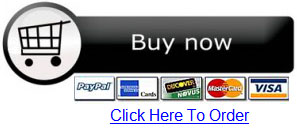 ---

Cycle Bulking Diet
How To Gain Lean Muscle, NOT Fat…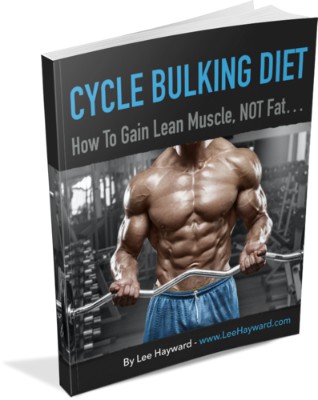 The Cycle Bulking Diet tackles the draw backs of traditional "Bulking" and "Cutting" programs head on, because it uses a synergistic approach where you work with your body's natural hormonal systems to create the optimal muscle-building environment, without getting fat in the process!
You'll learn exactly how to manipulate your diet and training so that you tip the scales in favor of building lean muscle. And how you can unleash your body's natural muscle building potential by jacking up your internal production of anabolic hormones (specifically IGF-1, Testosterone, and Insulin) so you can pack on pounds of solid new muscle mass!


Regular Price:

$39.95


Black Friday Price:

$9


(HUGE 75% Discount!)
---

Your First Bodybuilding Competition
Pre-Contest Diet & Training Program…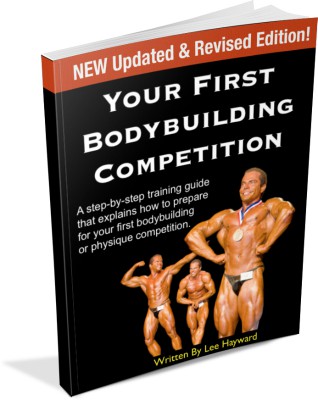 This is a step-by-step training guide that explains how to get ripped to the bone shredded for your first bodybuilding competition.
If you would like to take your training to the next level and compete in a bodybuilding or physique competition, than this book is a must read.
"Your First Bodybuilding Competition" is a complete pre-contest guide that will show exactly what you need to do in order to hit your peak, look your best on stage, and impress the judges!

Regular Price:

$39.95


Black Friday Price:

$9


(HUGE 75% Discount!)
---

Blast Your Biceps
How To Add 2 Inches Of Muscle To Your Arms In Just 8 Weeks….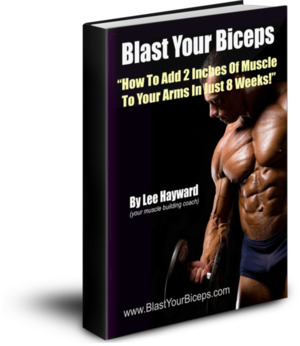 Blast Your Biceps is a 3 Phase Mass Building Arm Specialization Training System. This program will help you to not only build bigger more muscular arms, but also get bigger and stronger all over in record time.
This e-book will show you the RIGHT things to do, things that will produce visible muscle growth in your biceps and triceps that you will be able to see in the mirror in the matter of weeks!

Regular Price:

$39.95


Black Friday Price:

$9


(HUGE 75% Discount!)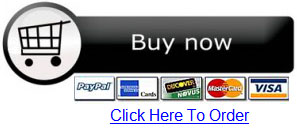 ---

Blast Your Bench
How To Gain 51 Pounds To Your Max Bench Press…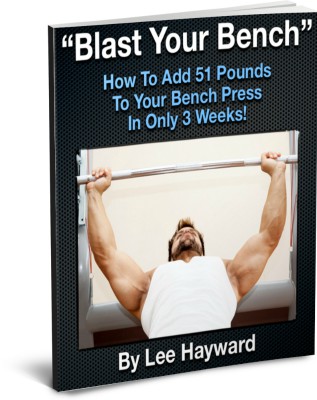 Can a Person Really Gain 50+ lbs. To Their Bench Press In Just 21 Days?
The Answer Is "Yes" And In This e-Book You'll Find Out How…
Blast Your Bench is jam packed with the most hard-hitting, cutting edge muscle building and strength training information you need to quickly build a powerful muscular physique. There is no fluff and no filler; just the hard-core truth about building muscle and maximizing your strength gains, FAST!

Regular Price:

$39.95


Black Friday Price:

$9


(HUGE 75% Discount!)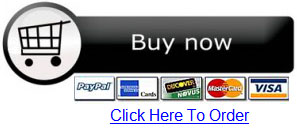 ---

BEST DEAL…
Join The "Inner Circle" Coaching Club AND
Get All Of The e-Books Above For FREE!

For this weekend only, when you join the Total Fitness Bodybuilding "Inner Circle" Coaching Club, you'll get access to all of my BEST muscle building programs for FREE!
As a member of the "Inner Circle" you'll get New Workout Programs Every Month. Muscle Building & Fat Loss Diet Plans. You can chat with me personally through our Private Members Forum and receive on going coaching, support, and guidance to help you optimize your diet and training for building lean mass and losing excess bodyfat.
Sign up now during our Black Friday Sale and you'll get 1 year of online coaching for less than a hundred bucks!

Regular Price:

$239.40


Black Friday Price:

$97


(HUGE 60% Discount!)
---


NOTE:
These sale prices are only in effect until mid-night Monday November 27th. After that everything will be going back to full price. If you have any questions or problems processing your order for the Black Friday / Cyber Monday Sale, please e-mail Lee@LeeHayward.com and I'll do my best to help you out.