We just finished up another "Lose Your Gut Challenge" and there has been a flurry of activity over on the Facebook Page!
This was the fifth time I ran this challenge, and it was the BIGGEST Lose Your Gut Challenge yet… 247 people started the challenge and 171 made it all the way to the end.
NOTE: if people do not actively participate in the challenge, then I kick them out. I'm not interested in wasting my time trying to help someone who's not even willing to help themselves. By getting people to step up and outside the comfort zone like this is what makes the challenge so effective.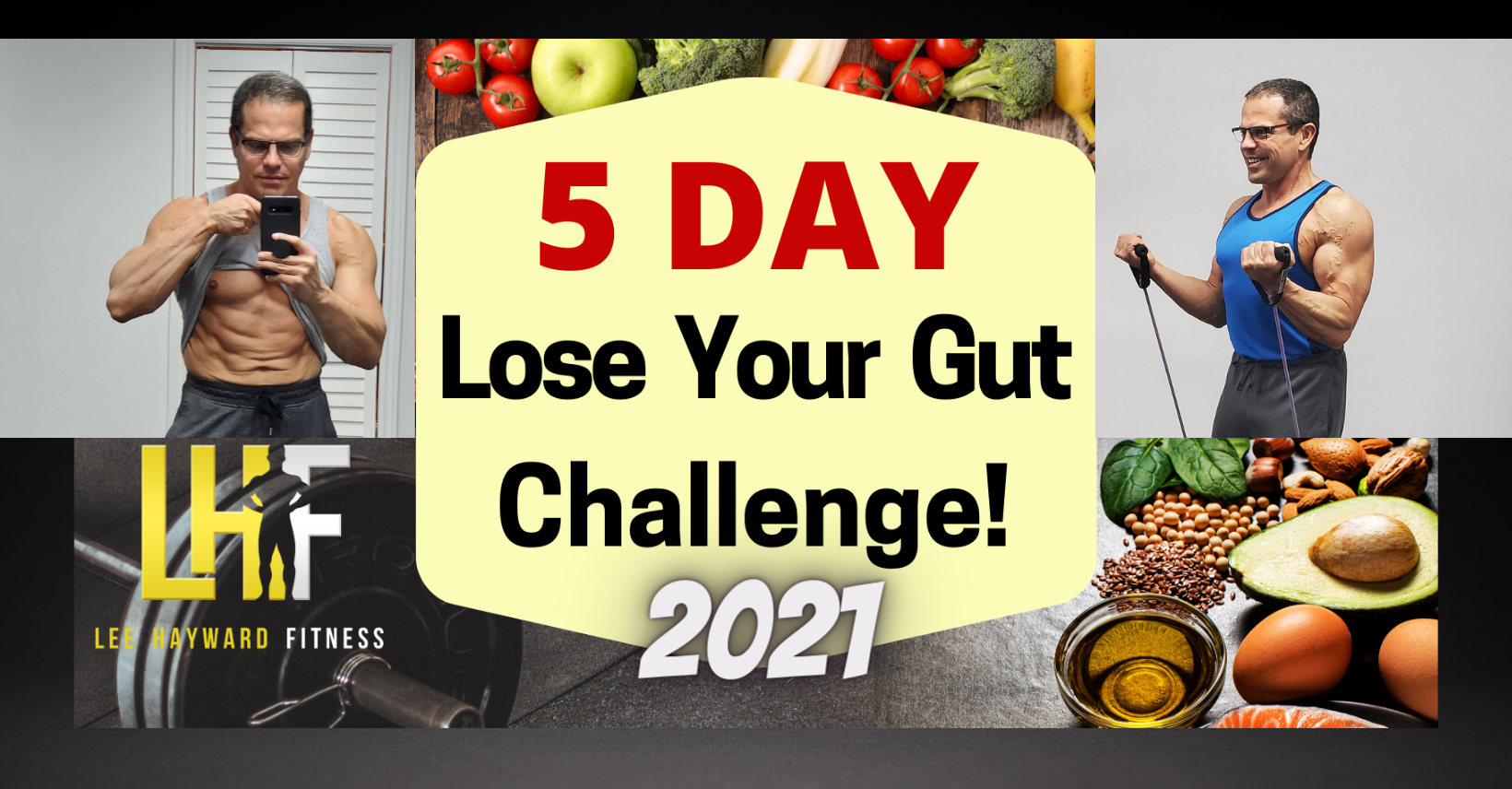 Everyday of the challenge we went deep into the fundamentals of fitness and fat loss with…
– LIVE Video Coaching Lesson every morning.
– Following The Lose Your Gut "Cheat Sheet" Nutrition Guide.
– Following The Lose Your Gut Meal Prep Guide.
– Delicious High Protein Recipes and Desserts from the Recipe Guide.
– LIVE Q & A every evening.
– LIVE Follow Along Home Workouts.
– Daily Accountability Tasks to stay focused and making steady progress!
I'm really happy with how it went and the feedback thus far has been incredible…

Just check out what some of the members had to say…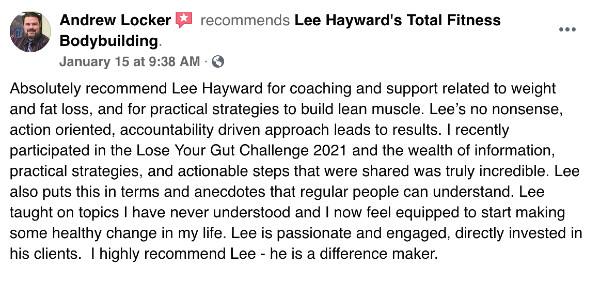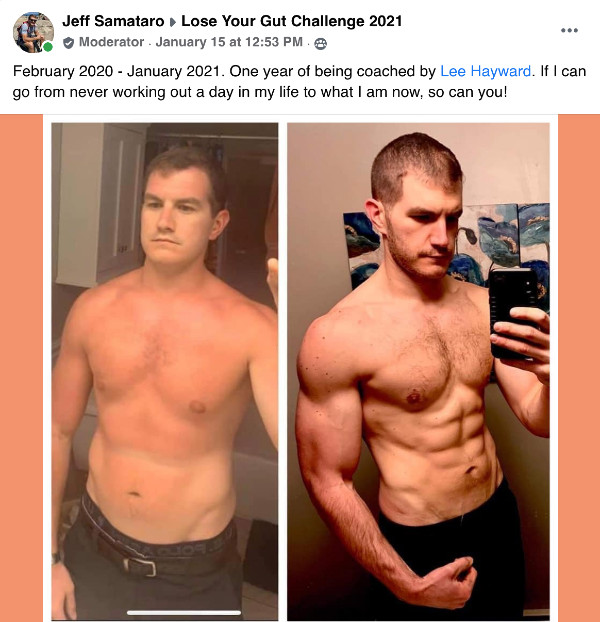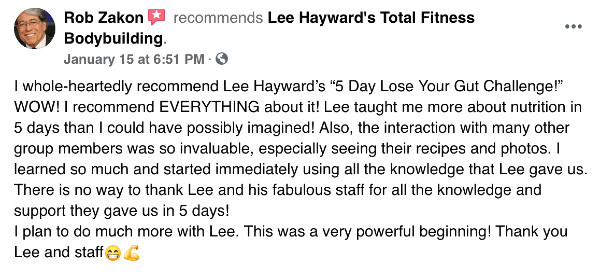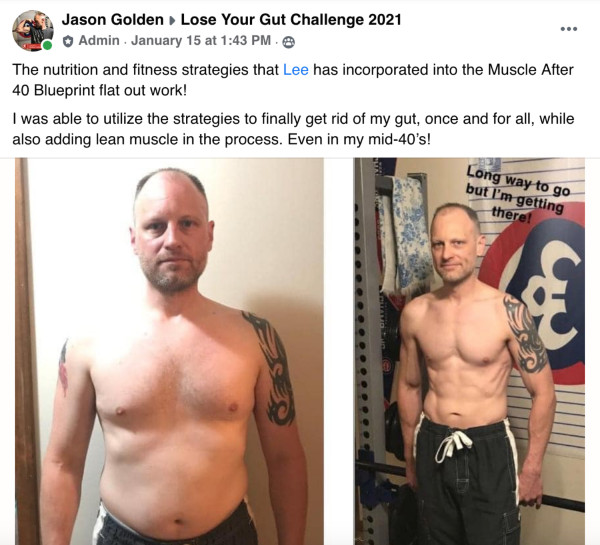 Even though running this challenge is A LOT of work, it's incredibly rewarding to see people finally taking action and see real measurable results after, weeks, months, or even years of being stuck in a rut and going nowhere!
While the Lose Your Gut Challenge is over, you can still get many of the same lessons, habits, and practices that we covered in my FREE e-book:
"How I Went From Fat To Ripped After 40"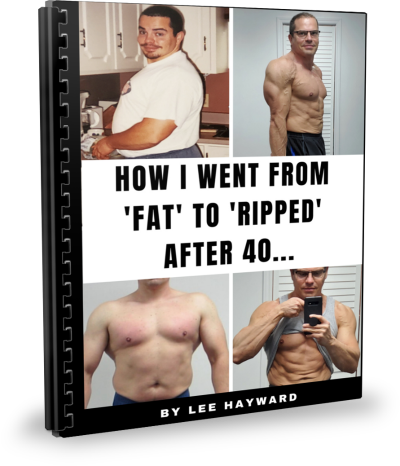 You can download a copy of this for yourself by Clicking Here.
If you don't want to be fat anymore and would like some help losing the gut, building lean muscle, and building a lean healthy body that you can be pound of… Then I highly recommend that you download and read that e-book.
And if you'd like to get some help and discuss a customized step-by-step fitness and nutrition program to help you get in your best shape in 2021, book in for a Free Fitness Audit Strategy Session Coaching Call with me at: https://www.leehayward.com/call