Do you have trouble falling asleep at night?
Maybe you have a lot of things on your mind and can't stop thinking about them when it's time to go to bed?
Perhaps you can't settle down and fall sleep after you workout?
Well if you are looking for a safe and natural sleep remedy that's cheap and effective, than you'll want to try these 2 supplements which can help you relax and get a good nights sleep…

Click PLAY To Watch The Video:

Note: if you are on an iPad and can't watch the embedded video clip above,
you can watch it right on my YouTube Channel by Clicking Here
=========================

Melatonin…
One supplement that I recommend for helping you to fall asleep is "Melatonin".
Melatonin is a hormone that helps regulate your sleep and wake cycles. Your body has its own internal clock that controls your natural cycle of sleeping and waking hours. Melatonin levels begin to rise in the mid to late evening and this is part of what makes you feel sleepy and ready to go to bed. Then melatonin drops off in the early morning hours.
Light affects how much melatonin your body produces. Ideally you should wake when the sun comes up and go to sleep after the sun sets, like most animals do in nature. However, in today's society very few people do this. We tend to stay awake late in the night watching TV, on the computer, etc. And all of this provides artificial light and stimulus which can off set your sleep rhythms and natural melatonin production.
In addition to that the production of melatonin slowly declines with age. This is why a lot of older people have trouble sleeping throughout the night and they tend to sleep less than they used to when they were younger.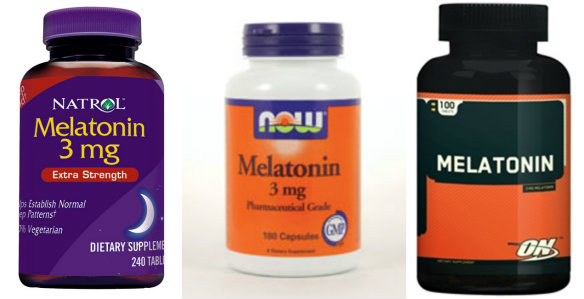 To help you get a good night sleep you should take 3 to 6 mg of melatonin before bed.
---
GABA…
Another supplement that I highly recommend is GABA (gamma-aminobutyric acid) this is the main calming neurotransmitter in the brain. It helps to turn off excess adrenalin and calm you down, which can help you relax and get a good nights sleep.
The body makes GABA from the amino acid glutamine. GABA helps the body make endorphins which are the chemicals that make us feel happy. Having enough GABA in your brain is linked to being relaxed. It can make you feel more tranquil and give you a sense of well being. Without this inhibitory neurotransmitter, one would constantly remain on edge and anxious, and not have the ability to relax. Having too little GABA is linked to the sleeping problems, insomnia, and feeling anxious, stressed, tense and depressed.
Dietary GABA supplements are available, but instead of containing the neurotransmitter itself, they contain substances that help the body produce its own. Taking GABA increases the amount of alpha waves. Alpha waves are linked to clear thinking, good focus and being in "the zone" or "the flow". In these mind states, in which we are focused, calm and productive, we have high amounts of alpha brain wave activity.
GABA is popular among bodybuilders because it can increase the level of human growth hormone. Studies have shown as much as a 300% increase in growth hormone release from taking GABA.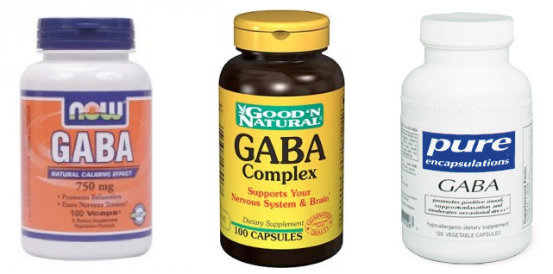 To help with sleep you should take 1/2 of a level teaspoonful of GABA powder before bed.
========================================
You can get both melatonin and GABA inexpensively as over the counter supplements. They are available at most supplement stores. But if you can't find them locally you can order them online.
If you would like some more information about them, here are some links that you can check out:
http://en.wikipedia.org/wiki/Melatonin
http://www.webmd.com/sleep-disorders/tc/melatonin-overview
http://en.wikipedia.org/wiki/Gamma-Aminobutyric_acid
http://extrahappiness.com/happiness/?p=3582
http://www.ncbi.nlm.nih.gov/pubmed/18091016