One of my personal favorite Mass Building leg exercises is the Leg Press.
Now I agree that good old fashion barbell squats are "The King" of leg exercises, but leg presses are a great complementary exercise that you can do along with squats.
In fact, if you want to try a killer combo, do leg presses right after you finish doing squats in your next leg workout. Trust me… your legs will get an insane workout!
As for the Leg Press exercise itself, there are some different variations that you can do by changing your feet positions.
Typically the lower you place your feet on the foot plate the more you'll work your quadriceps. And the higher your place your feet the more you'll work your hamstrings.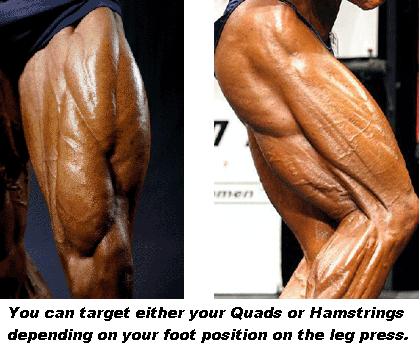 In the video below I'm working out with my nephew David and my better half Trish and we go over and demonstrate the different Leg Press Variations. We also cover the ones you should use based on your training goals and body type.
Click Here To Subscribe To My Bodybuilding YouTube Videos!