I know you are probably overwhelmed with all the talk about Coronavirus COVID-19 pandemic and how the world is in a panic right now.

Things are changing by the day… The Gyms have all closed, schools are closed, day cares are closed, community centers are closed, etc.

So to help you continue making progress with your fitness and fat loss goals, I'm doing a DAILY Follow Along LIVE Streaming "Home Workouts" using minimal equipment that you can do from the comfort of your own home.
During these Home Workouts we will use minimal exercise equipment. And cover variations for beginners, intermediate, and advanced. Each day you'll get some unique body weight exercises, dumbbell exercises, and rubber resistance bands so that you can still work all your major muscle groups to build muscle and burn fat.
This will help you get you through the tough times ahead and still make gains – even if you can't get to the gym.
Everyday while the gyms are closed I'm going to be hosting a FREE Follow Along Home Workout. My goal with these workouts is to keep you motivated and energized and help hold you accountable to follow through with your fitness routine during these stressful times.
Join me EVERYDAY on the Total Fitness Bodybuilding Facebook Page at 6:00 pm EST for a Follow Along Home Workout.
https://www.facebook.com/total.fitness.bodybuilding
Special Update To The TFB Workout App – April 2020:
Due To Our Current Situation With The Gyms Closed Because Of The COVID-19 Epidemic – We've Added A Brand New "HOME WORKOUT" Section To The Total Fitness Bodybuilding App.
Now you can access these LIVE Stream Home Workout Replays along with a written detailed breakdown of the exercises, sets, and reps – within the Total Fitness Bodybuilding App.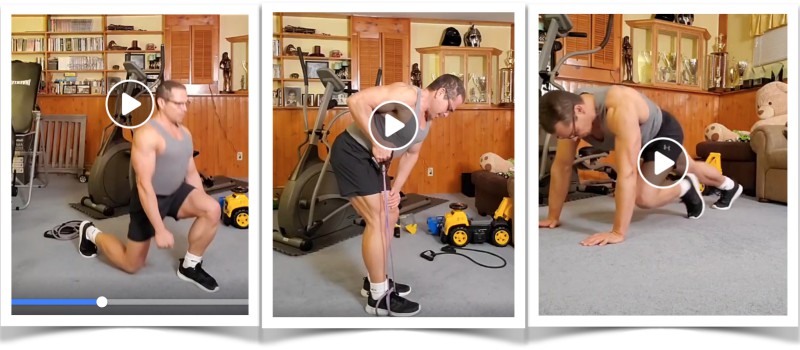 Just because the gym is closed, doesn't mean you can't make progress towards your fitness and fat loss goals. Download The TFB Workout App and Follow Along with one of our Home Workouts TODAY!
Download for Apple – Download for Android
Tough Times Don't Last, But Tough People Do… We can make it through this 💪