Cardio…
Some Love It… Some Hate It…
But regardless of how you feel, it's a must in order to get ultra lean and ripped.
Practically every bodybuilder and fitness competitor that I know of does cardio (and lots of it) in order to get ripped for competition.

Even though cardio works great for burning bodyfat, you run the risk of also burning up some of your hard earned muscle mass in the process. During cardio your body not only burns fat for fuel, but it can also dip into your skeletal muscle tissue and use it as a source of easily accessible Amino Acids to help fuel your exercise efforts.
This is definitely something we do NOT want to happen. This is why you often see folks who do excessive cardio training looking flat, scrawny, and stringy… NOT the look you're after if you are training to be a bodybuilder. You want to have a big, full, and defined physique – Not skinny and flat looking.
So how do we overcome this dilemma?
Simple…
Just take a serving of Branched Chain Amino Acids before you do your cardio workout.
Research has shown that taking Branched Chain Amino Acids can keep you anabolic even while you do cardio! In fact, supplementing with BCAA's has been shown to increase protein synthesis by 33% while at the same time decreasing catabolism.
What I suggest you do is take a serving of BCAA's right BEFORE you start your cardio workout. And another serving right AFTER you finish your cardio workout.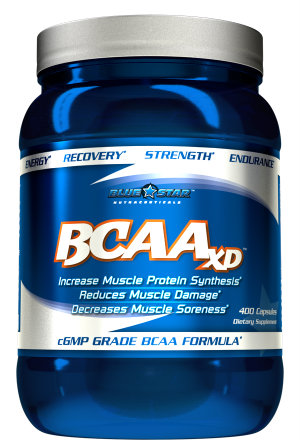 If you are going to do an Extra Long cardio session (1 hour or more) you can even take a serving of BCAA's right in the middle to help keep your body in an anabolic state.
It's OK to take several servings of BCAA's like this because they are basically just super fast absorbing protein that gets easily and rapidly used by your working muscles. Rather than breaking down your hard earned muscle tissue, your body will use the BCAA's instead…
Helping to keep you in a more anabolic state!
You can (and should) also use this BCAA's supplement trick with your weight training workouts as well. It will work wonders for keeping your body in an anabolic state and maximizing your muscle gains during any type of exercise or activity – Be it cardio, weight training, or playing sports.
Click Here To Get High Quality Pharmaceutical Grade Branched Chain Amino Acids Shipped Right To Your Front Door!