Are you frustrated with your lack of results when it comes to getting lean and ripped?
Have you tried everything that you are "supposed" to do…
(i.e. eating 6 small meals per day, working out consistently, and all that stuff)
But still not getting the results you want?
Well guess what… you are NOT alone!
The truth of the matter is getting a ripped muscular physique with visible six pack abs is not as easy as the mainstream fitness media would like you to believe. After all if it was then everyone who hit the gym regularly would be in awesome shape. And we both know that's not the case!
The next time you are at the gym just stop and take a good look around to see what kind of shape the average gym member is in. (Chances are it's NOT very good)
It's sad to say, but it's actually rare to see a lean muscular physique "In The Gym" these days! And when most people do see someone who's in shape then they automatically shoot the person down by saying crap behind their back like:
"they're on drugs"…
"they're genetic freaks"…
"they're just lucky"…
etc…
But you know what, most of the time that's NOT the case. The more I get to know people who have really stepped up and taken their physiques to the next level. The more I realize that getting in killer shape is a very achievable goal if you just do the right things and put in the time and effort.
And that's why I want to give you a FREE Report:
The 5 Things You MUST Do To Get Ripped!
This report will outline the top 5 things that are sabotaging your fat loss efforts, and show you exactly what you need to do instead if you are truly committed to getting that lean, ripped, athletic physique that we all desire.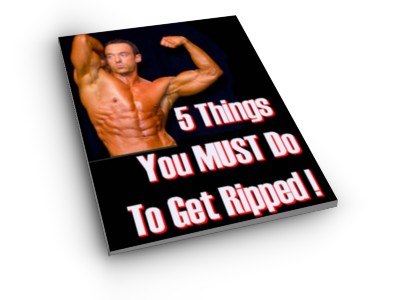 Right Click the link and download the PDF file to your computer.
http://www.leehayward.com/5-Things-You-Must-Do-To-Get-Ripped.pdf
=================
Note:
From now until Friday January 8th we are having a special New Year's Fat Loss Physique Transformation Training Promotion. So if you are ready to step up to the plate and once and for all get in your best shape ever then you should take advantage of the killer New Year's Fat Loss Training & Nutritional System that Andy Pratt and myself have put together for you.
If you are sick of fumbling around wasting your time with ineffective workouts, spinning your wheels with boring cardio, and eating bland diet foods. Then this is the solution you are looking for!
Just look at how well this training system has worked for Andy…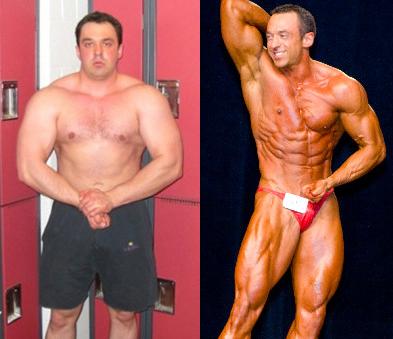 If you would like to achieve a similar "Before" and "After" physique transformation then you at least owe it to yourself to give this system a try.
Go To http://tinyurl.com/new-year-fatloss for more information.
And as a fast action bonus, if you are one of the first 100 people to come on board you'll get a complementary phone coaching session and special "unannounced bonus" ($247 value) for FREE!