Top 10 Tips to Improve Your Power Lifts – Guest Blog Post by Elite Level Powerlifter Chris Ruden.
---
Powerlifting is one of the most popular strength sports which combines three lifts with maximum weight – squat, bench press, and deadlift. Exercised in gyms all over the world by both men and women, these three power lifts are considered major exercises that can improve your overall wellbeing and contribute to developing your body's strength.
For those who think it is similar to bodybuilding, they should know that powerlifting focuses on attaining maximum strength, and bodybuilding is often focused on achieving a good looking physique. If you have been powerlifting for a while now, you probably already know that it isn't glamorous at all. Rather, it is hard work, both mentally and physically.
Why should you do powerlifting?

It helps you get bigger in size,

strengthens your skeleton,

improves your sports performance,

and burns fat.
The technique of powerlifting is all about increasing weight, pushing your limits, and progressing each day. But don't get scared if you are not able to get there. There might be something you are missing from your workout regime, or doing wrong. Not to worry. Here are ten ways to improve your power lifts that will take your training to the next level.
1. Make Your Squats More Effective. Go Deeper.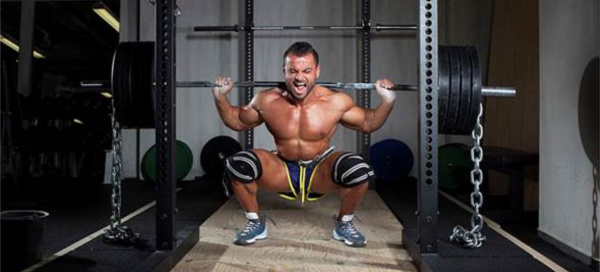 Via muscleandstrength.com
Squats are the first lift you perform in powerlifting. You put on your powerlifting belt, squat with a heavy weight and then go up. Sounds easy, right? But the question is, are you squatting the right way if you want to improve your power lifts? Here is a tip: Consider quality over quantity. Go as deep as you can, and do quality reps rather than focusing on lifting heavy weight, performing shallow squats and more reps. This will add more muscle fibers in your quads, glutes, and hamstrings.
2. No Lifts Like Deadlifts. So, Make Them Stronger.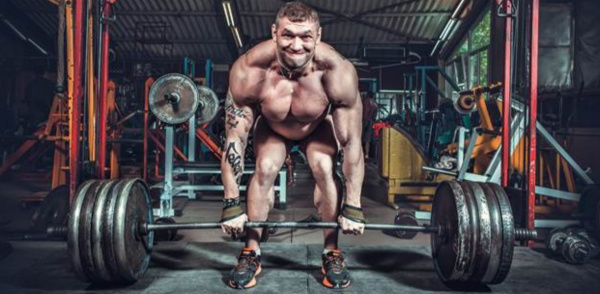 Via jackedfactory.com
In powerlifting, deadlifts work on your hamstrings, glutes, back, and grip. If you perform them in the right way, you can get bigger, stronger, and faster. If you don't practice the right technique, it might lead to injury and weakness, which you would never want. As a powerlifter, you are already working on your deadlifts, but eventually, your aim is to get better and better with each session, achieving stronger deadlifts.
Warm up, start light, and place emphasis on your form. In every rep, try to pull as hard as you can.
3. Integrate the Pyramid Method in your Training. Increase Weight, Reduce Reps.
Your aim is to get stronger and build massive strength. So you need to make sure that each rep is of great quality. To achieve this, follow the pyramid scheme. Work with increasing weight and bringing the reps down. Set a target a number that you will start with, and gradually go down. For example, if you pick 10 reps to start with, your sets will be like 10, 9, 8, 7, 6, 5, and so on, until you hit 1. With every set increase your weight.
Pyramid Method sets look like this:
135 pounds for 10
185 pounds for 9
225 pounds for 8
275 pounds for 7
315 pounds for 6
and so on…
4. Include Assistance Exercises. Improve your Deadlifts.
For an explosive performance of your deadlifts, it is good to include few assistance exercises. These include leg press, plank, kettlebell swing, and farmer's walks in your training. Not only will they build your deadlift but also build and strengthen your back, lats, hamstrings, quads, glutes, and grip.
Note: to develop a stronger grip you can supplement your weight training workouts with Hand Gripper Training.
5. Practice the "Multi-Poundage System" to Build Muscle Size and Strength
The multi-poundage system or "drop sets" is a technique wherein you drop a weight limit with continued reps till you reach muscle failure. To enhance your power lifts and get a stronger physique, increase your reps as you go down to lighter weights and focus on your form. This will help in extra muscle growth by improving blood flow in the muscles, and ensuring muscle hypertrophy.
6. Focus on Form. Lift Properly.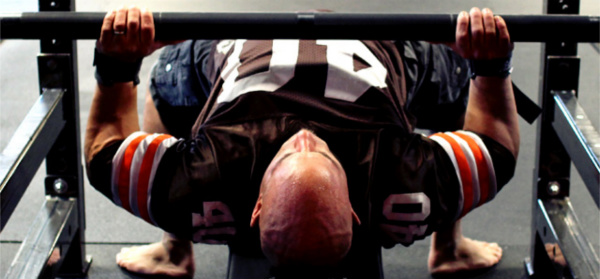 Via t-nation.com
In the ways discussed above, you read about focusing on form. Powerlifting is not just about lifting weights from one position to another. If you want to excel in the techniques above, then you should keep your focus on your form throughout the lifts and reps. Drop some weight if you are not able to execute the lifts in the right way.
7. Complement your Power Lifts with a Proper Diet
Via menxp.com
Powerlifting is intense training for which you need to have an appropriate diet along with rest. Without it, you won't be able to achieve your goals. But ensuring a proper diet program will help boost your muscle strength, making you look massive. Choose the right supplements to increase your stamina, support joint health, and help you achieve a smooth recovery.
8. Get Guidance from a Knowledgeable Coach
With better guidance and from the right coach, you will get results faster. So finding the best trainer for yourself should be a top priority. Let him decide how to plan your training so that you achieve maximum results.
9. Stick to Your Training Regime to Maximize Results
Once you have set a goal in mind, and you now want to improve your power lifts, stick to your training. Do not deviate from the plan because each day counts. You need to constantly put your mental and physical efforts totally into your exercise program. Just maintain your consistency, work harder in the gym, and motivate yourself to keep doing better and better.
10. Use Chalk for a Tighter Grip
A small tip can make a huge difference to your powerlifting experience. Apply chalk on your hands and on the bar to improve your hold on the lifts. This will absorb moisture from your hands to give you a tighter grip, helping you lift more weight.
Conclusion
For any goal that is fitness related, you need to have a stronger body, which is possible through effective and explosive power lifts. Going to the gym and just lifting weights is not enough. Whether you are an experienced powerlifter or a beginner, you need to follow the right lifting techniques and keep challenging yourself to perform better. If you implement these ten major tips now in each session, you will improve your powerlifting workout, become stronger, and achieve your strength goals in no time.
Guest Blog Post Author – Chris Ruden…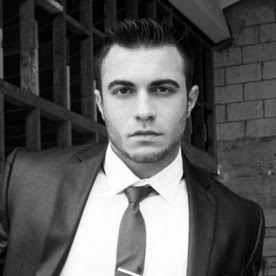 Chris Ruden has his bachelor's degree in Exercise Science and Health Promotion and is an entrepreneur, model, and motivational speaker. Despite his congenital birth defect leaving him with only two fingers on his left hand and a shorter left arm, he is an Elite Powerlifter that has type 1 diabetes and works on an insulin pump. He has broken a number of state "powerlifting" records in Texas and Florida and he is showing the world that LIMITATIONS ARE SELF IMPOSED!
You can follow Chris at…
Instagram: https://www.instagram.com/chrisruden/
Facebook: https://www.facebook.com/chrisrudenspeaks/
Twitter: https://twitter.com/chrisruden
LinkedIn: https://www.linkedin.com/in/chrisruden
Website: http://chrisruden.com
Gravatar: cr@chrisruden.com