Claim Your Free "Bodybuilding Quick Start Kit"!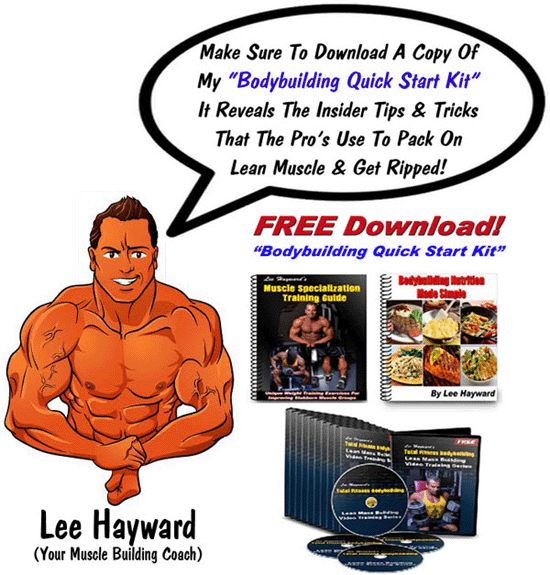 FREE Download Form:

Just enter your name & best email address in the form below and I'll send you the download instructions ASAP.


SECURE & CONFIDENTIAL
Your email address will NEVER be rented, traded or sold.
YOUR CONFIDENTIALITY IS GUARANTEED.
I hate spam as much as you do!
Just fill out the form above and I'll personally send you
My FREE "Bodybuilding Quick Start Kit" which includes:
The Bodybuilding Nutrition Made Simple Program.
This will teach you exactly what foods you need to eat and what foods you need to avoid in order to build lean muscle & get ripped FAST!
The Muscle Specialization Training Guide.
This will show you unique workouts and special exercises that will help you build a well-balanced & proportional physique!
My 10-Part Video Training Lessons.
This is the next best thing to having me coach live you one-on-one in the gym.
I'll personally share my very best muscle building tips & tricks with you on video!
Just enter your e-mail in the form and we'll get started!